Calvary's Board provides legal governance oversight in all matters pertaining to the Church business functions such as employment, occupational health and safety, compliance, contracts, insurance, finances, and budgets.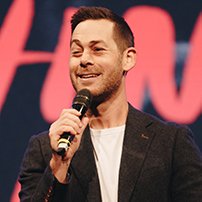 Pastor Dustan Bell
Senior Pastor / Chairman
Calvary Christian Church is led by Senior Pastors, Dustan & Sarah Bell. Team members in Calvary since 2006, Dustan & Sarah pioneered Calvary in the nation of South Africa in 2018 before returning to Australia in 2019 to lead Calvary's team of pastors and leaders globally.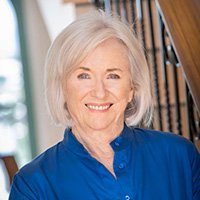 Fay Barker
Director
Fay Barker has been in fellowship at Calvary Townsville from 1973 – 1996 and again since 2015. She is a Fellow of the Australian Insititute of Company Directors (FAICD). Order of Australia Medal recipient 2006 for service to business, the arts and local government. Fay has served as a professional Director for over 15 years in business, civic and non-profit contexts, including RACQ Limited, The RACQ Foundation, The CEO Circle, The Townsville Hospital Foundation, Breakwater Island Trust Limited, The Townsville Chamber of Commerce, Lifeline North Queensland, Townsville Port Authority, Townsville Enterprise Limited.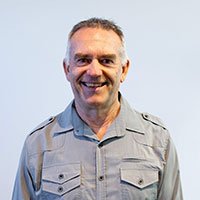 David Boyce
Director, Chair of Calvary Building Committee
David has 40+ years of professional experience and background in building design, civil engineering design, civil construction and contract management. He has supervised multiple construction projects and managed multi-million dollar contracts with an emphasis on budget control and project management.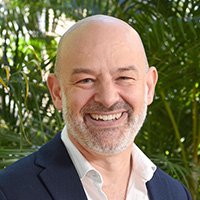 Simon Bugden
Director
Simon has been in fellowship at Calvary Sunshine Coast since 2012. Grateful husband of Phillipa & father of four great teenage children. He works as both an Emergency Doctor and Senior HealthCare Manager. He has a particular interest in strong governance, caring people management & effective implementation. His qualifications are in Emergency Medicine, Health Management and Business Management.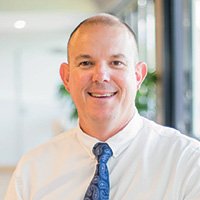 Steve Downes
Director, Principal/CEO of Calvary Christian College
Steve has been in fellowship at Calvary since 2011 and has taught in both the state sector and Christian School sector for 23+ years. Steve was Head of Secondary College and Head of HPE & Sport at Mackay Christian College 1997 – 2010. As Principal/CEO of Calvary Christian College (P-12) and Calvary Early Learning Centre, his role includes management and oversight of a multi-million dollar budget, 180+ staff, and over 900 students. Steve also serves as a Director for the Associated Christian School QLD as well as Gulf Christian College, Normanton QLD.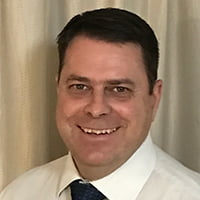 Paul Hutchinson
Director & Treasurer
Paul has been in fellowship at Calvary Sunshine Coast since 2003 and now Calvary Cairns since 2014. He is the Business Manager of a large government organisation, overseeing a multi-million dollar budget, 240+ staff, health and safety, and finance and capital works. Paul has previously served as Executive Manager Capital Works for an emergency services agency and has qualifications in project management, business management and disaster management.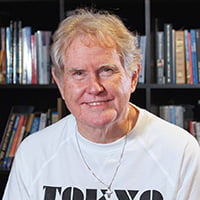 Graeme Kirkwood
Advisor; non-voting
Graeme was involved in several multinational corporations as Financial Controller and in various accounting positions. The past 30 years he has been dedicated to working in Christian Ministry in both Australia, New Zealand and globally. Graeme founded Global Church Solutions which is a Management Consultancy practice providing strategic planning, financial remodelling and tax advice. He has been in an advisory capacity to Calvary for the past 10 years advising on Governance, Financial Management, Budgeting and Taxation matters. Graeme has served as Director on a number of multi-campus and multi-national ministries such as Planetshakers, Arise, Kingdomcity and ACC International Relief.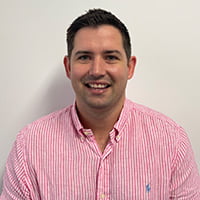 Pastor Matthew Pappas
Secretary; non-voting
Matthew has been in fellowship at Calvary Townsville since 1993 serving on Pastoral team since 2007 and as a member of staff since 2010. He has held leadership roles across Young Adults Ministry, University Ministry and Calvary Leadership College, and is a credentialed ACC Minister. Having previously held the role of Group Operations Manager (2018-2020), Matthew now holds the position as Group General Manager for Calvary Christian Church. He also has extensive experience in the construction industry and in project management. Prior to working for Calvary, he held a senior management position in a large construction company, overseeing training and developing staff along with managing large commercial, industrial and residential projects with multi-million dollar budgets. Matthew also serves as a Director for Calvary Christian College and has qualifications through Effective Governance Australia and AICD.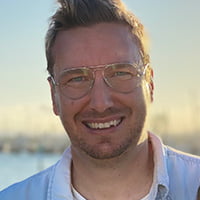 Nathan Spicer
Director
Nathan has been in fellowship at Calvary Sunshine Coast since 2009. He is currently a Product Manager at CV (Christian Vision) for Digital Initiatives. Nathan has been part of CV's leadership team for many years and responsible for leading several of their digital products and services. This has included the pioneering and growth of "yesHEis", a global evangelism movement for inspiring, training and equipping Christians online. Nathan works to develop new digital products and establish key partnerships to make CV's digital resources and knowledge available for free, helping churches reach more people for Jesus online. He has proven experience and expertise in developing and overseeing implementation of digital strategies, effective communication across cultures / demographics and leadership of creative areas such as marketing, community and content.
Karyn Wright
Director
Karyn has been in fellowship at Calvary Townsville since 2015. Holding a Bachelor of Psychology (Hons), she has a professional background in community services management, social policy and organisational development. She has worked at a leadership level in government and in private consultancy and has taught university students at an undergraduate and postgraduate level. Karyn has lay ministry experience in youth, young adults, Red Frogs, small groups and women's ministry. Karyn has a high level experience in the preparation of policy, procedures and in building strong organisations. She also brings extensive knowledge in legislation, regulation and codes of practice that relate to the community sector and the church environment including employment, workplace relations, workplace health and safety, privacy, staff wellbeing and child protection.
Calvary Christian Church in Australia has adopted the ACC Child Protection Policy, as well as instituting a Privacy Policy and Whistleblower Policy which can be viewed via the button below.