Norton Street,
Yeppoon QLD
A Mother's Room is available for mums with newborn children, in case you need to feed or nurse your child during the service. The Mother's Room is accessible from the foyer and is connected to the main service via video link so you can still be involved in the service.
The Parent's area is available as a space to care for young children up to two years of age. The Parent's area is connected to the auditorium so you can still be seated in the service whilst giving your child an opportunity to play.
Calvary Kids runs age specific programs during all services for children aged between 2-12 years.  The Calvary Kids check-in desk is located at the Norton Street Entrance.
Parking is available onsite via Norton Street. Seniors & Pram parking is available via Caroline Street. Our carpark team will assist you in making parking as easy and convenient as possible.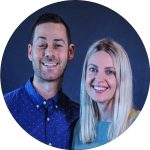 Pastor Dustan & Sarah Bell
Senior Pastors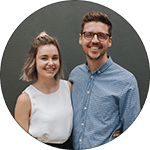 Sam & Candyce Brooke
Campus Pastors
Address
Norton Street,
Yeppoon QLD