Because every person needs to know how much Jesus loves them
GOOD NEWS STORIES
Coming Soon!
Back to School
For many families in our community, starting the new school year is exciting but difficult, because their household simply doesn't have the financial resources to send their children to school with everything they need. Calvary Care partners with local schools to assist families in the purchasing of new uniforms, so that every child can go to school with confidence and dignity.
Easter
Bringing joy & hope to children & families in our local hospitals over the Easter period.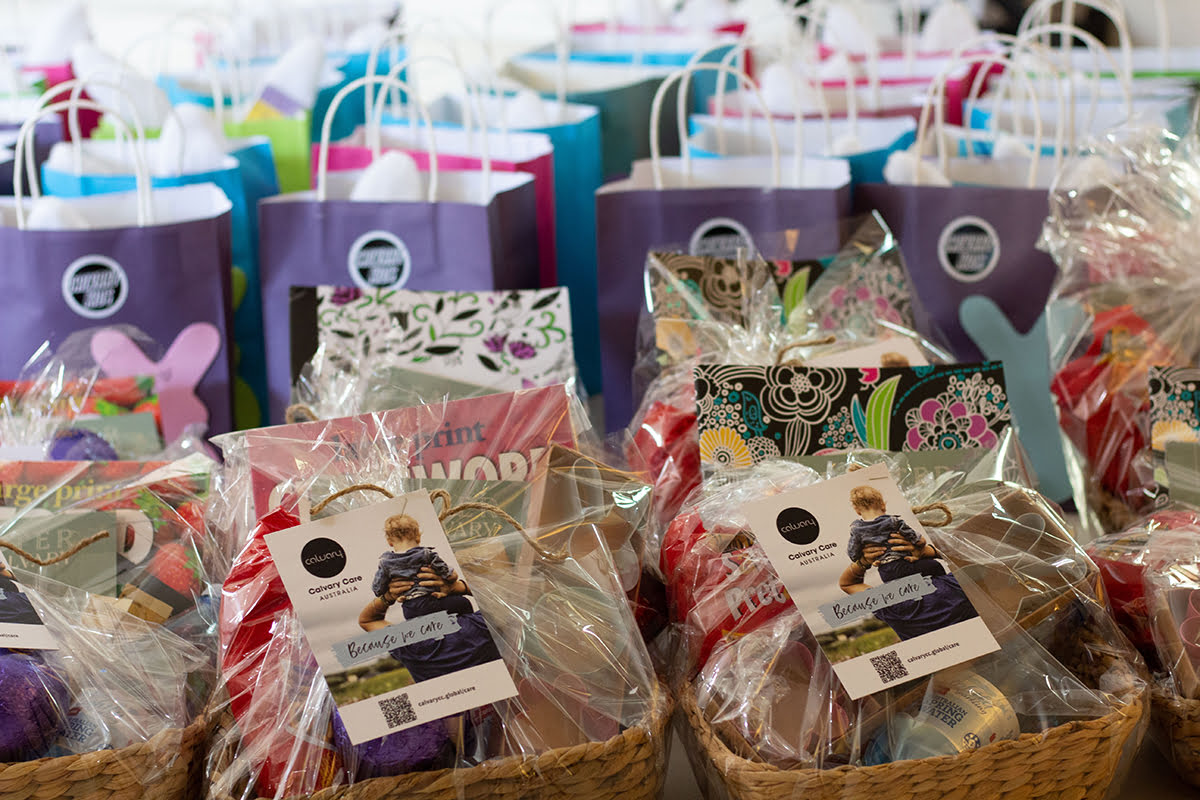 Serve Day
Mobilising thousands of men and women to serve their local community through simple and practical acts of kindness.
Angel Tree
Children of incarcareted parents are often the most forgotten victims of crime. Calvary Care is proud to partner with Angel Tree to provide Christmas gifts for the children of those in prison.
To know what's happening in Calvary Care locally and how to get involved please contact your local campus:
Donate Financially
Donations to Calvary Care are tax deductible.
Direct Debit
Calvary Care Ltd
BSB: 084-970
Acc: 182806389
Get Involved & Join Our Care Team
Our team are ready to help. For conversation, prayer or assistance, leave your details and our team will contact you as soon as possible.
If you or someone you know is in immediate danger call 000. For other mental health, domestic violence immediate assisstance, please call these Australian wide support services.
Check out our latest newsletter to keep up with what's happening in Calvary Care across our local campuses.