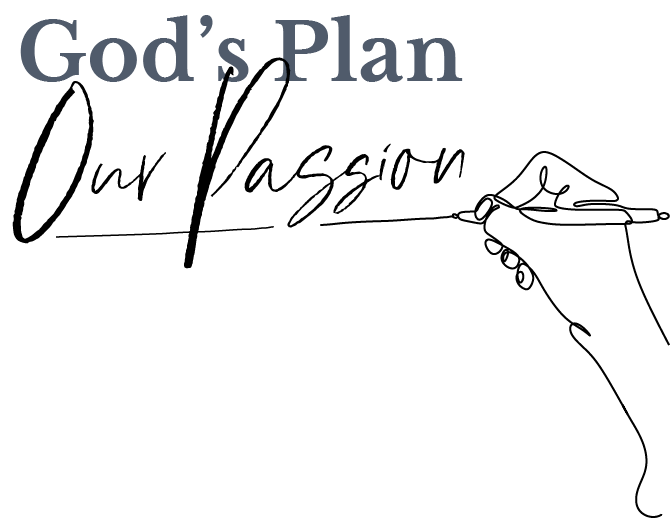 "I will put together my church, a church so expansive with energy that not even the gates of hell will be able to keep it out."
God's Plan
 Our Passion
Over two thousand years, Jesus' church has expanded across cultures, borders and generations. It has expanded to reach people of every nation under heaven – people of every tribe and tongue.
How grateful we are that the grace of Jesus Christ is so expansive, it reached even to us. Now, how privileged we are that the grace of Jesus Christ would work through us, to make a difference in the lives of others.
It's one of the glorious mysteries of the Christian life: though God doesn't need us, He chooses to involve us in the expansion of His plan. How could one even possibly conceive of a higher honour than this?
In the coming season, our passion is that God's plan would expand farther and wider through Calvary. Through our Expansion Offering this is made a reality.
Through our Expansion Offering:
Our church is empowered to help more people know Jesus, find freedom, discover purpose and make a difference.
Our missions commitments are resourced to see people
in our city, our nation and our world reached, discipled
and equipped.
Our ministry centres are established to provide
facilities where community is fostered and the
generations strengthened.
Calvary began in 1924 when Charles Enticknap preached to a small group of people at a house in South Townsville, Australia. The first convert, Mrs Howell, gave the equivalent of $5,000 she had invested so that a tent could be purchased for church meetings.
Calvary's first expansion came because one woman had faith, vision and a generous heart. Calvary's continued expansion happens the same way. Imagine what God could do through multiple thousands of people who carry that same spirit of faith, vision and generosity.
Our prayer is that His Kingdom will come and His will be done on the earth today. That the expansive energy of Christ would continue to pulsate through Calvary Church today.
We're grateful for the part you play.

Expansion Offering 2020
As a church, we typically bring two special offerings in each calendar year (in addition to the tithe). In June, we bring a special offering and make faith pledges toward the development of our buildings and facilities. In September, we give generously to resource our missions commitments for the coming twelve months.
In more ways than one, 2020 has been atypical!
In light of this, this year's Expansion Offering will resource both our commitments to missions and the ongoing development of our buildings and facilities. On Sunday 18th October 2020, we will bring a special offering and make faith pledges for the continued expansion of these initiatives. Due to our revised calendar in 2020, faith pledges will span eight months, until June 2021.
Thanks you for your generosity
"The world of the generous gets larger and larger; the world of the stingy gets smaller and smaller. The one who blesses others is abundantly blessed; those who help others
are helped."
Our Passion
  to Build
It's our desire to own property and facilities in every city where God graces Calvary to establish a campus. By possessing land and ministry centres:
We establish a permanent, visible presence in each city
We have ministry hubs from which to influence entire regions
We can facilitate mid-week ministry initiatives to reach and equip people at all life-stages in our community
We leave a legacy for our children, so the next generation can start at a position of strength
Through the faith and generosity of people across Calvary, we're blessed with land and excellent facilities in a number of our cities.
Now, we have the opportunity to develop these resources so more people can be reached and thenext generation in Calvary
be strengthened.

Our Passion
  to Expand
South Africa
In January 2018, Calvary launched in the South African city of East London, having been invited to take on leadership of an existing church in that city.
From that time, Calvary East London has experienced significant momentum and growth. Today, multiple thousands of people call Calvary East London 'home' and key ministries have been launched to influence the wider community.
Calvary Youth has launched, reaching hundreds of teens on Friday nights, while Calvary Kids has exploded with growth on Sunday mornings, ministering to approximately 300 children weekly.
Sunday nights at Calvary East London are buzzing with young adults, invited to church by Tehillah Ross and her Varsity Team. Since launching Calvary Young Adults we've seen close on 1,000 young adults attend church, many of those making first-time decisions for Christ.
Having launched Calvary Leadership College in 2018, we've now seen more than 100 students equipped with bible, ministry and leadership training.
Twice weekly our Calvary Care team feed up to 200 people, ministering to people across East London who find themselves homeless or in hard times. Additionally, Calvary continues to partner with JAM (Joint Aid Management) to fund a daily feeding program in a local township, Scenery Park.
We really are just beginning in the nation of South Africa. It's our vision that Calvary East London becomes our hub of influence from which we reach the continent of Africa.
Future Campuses
Over the past ten years Calvary has expanded from a single site in Townsville, to eight sites in cities across Australia and South Africa. With an eye to the future, we have begun saving for the launch of future Calvary campuses in Australia, South Africa and abroad.

Our Passion
  to Reach
Calvary Online
Over the past six years Calvary has streamed online church services, primarily for the purpose of retaining connection with people unable to attend onsite services for work or health reasons.
With the shutdowns resulting from Covid-19, Calvary online services were ramped up resulting in many previously unreached people connecting with church. Weekly, our pastoral team learn new stories of people who first connected with Calvary via an online service, have come to faith in Christ, and are now integrating into Calvary onsite services in one of our eight locations.
Calvary online is one of the most exciting evangelism and integration opportunities at our disposal. Already, online services have become an integral part of our strategy to reach people and plant campuses.
Our Passion
  to Empower
Borneo
In January 1995, Ronny and Kay Heyboer were sent from Calvary Townsville to pursue their vision of making life better for the underprivileged children of Borneo.
Borneo is home to more than 14 million people, many of its children subject to poor living standards, with little or no access to health facilities or education.
Many children are malnourished and neglected, suffering from preventable diseases such as tuberculosis, malaria and typhoid. At a young age children leave home in search of work to pay for food, living costs and a possible education.
Ronny and Kay were so moved with the plight of Borneo's children that they established the Living Waters Village, in the West Kalimantan region.
Since pioneering twenty-four years ago, Living Waters has grown to consist of over 300 hectares (700 acres) of land in the dense jungle of Borneo, providing help to move than 1,000 children.
Living Waters provides education to more than 700 primary and secondary aged children through its onsite training and skills centre, with a vision to increase to 2,000 students. The site also features a worship centre, workers and teachers' accommodation, a medical clinic, bakery, nursery and ministry college.
Currently, the Living Waters team are working toward the development of an airstrip, which will facilitate the transportation of patients from remote areas who require urgent and specialised medical treatment.
Through our Expansion Offering we continue our commitment to partner with Living Waters to
provide care, security, education and hope to
Borneo's children.

Our Passion
  to Influence
Reaching Universities
The majority of our Calvary campuses are located within close proximity to significant university campuses, affording us an incredible opportunity to reach young adults with the message of Jesus.
Oftentimes, young adults graduate their studies with a degree in hand, but lacking a strong sense of purpose, moral compass and cohesive worldview. When a young adult says 'yes' to Jesus, their entire future and working life takes on new meaning and their potential for influence is high.
Red Frogs is an amazing vehicle through which we have seen hundreds of university students come to faith in Jesus. For this reason, we are committed to investing heavily in university outreach initiatives through our Expansion Offering.
On a weekly basis, more than 100 Calvary Young Adults serve on university campuses, serving 3,000+ students in 15 residential colleges across six cities.
Our Expansion Offering empowers the young adults in our church whose ministry to their generation is limited only by the size of their dreams and the resource we can provide. Over the coming 12 months we are believing to see our Young Adults ministry reach a new level of influence and fruitfulness.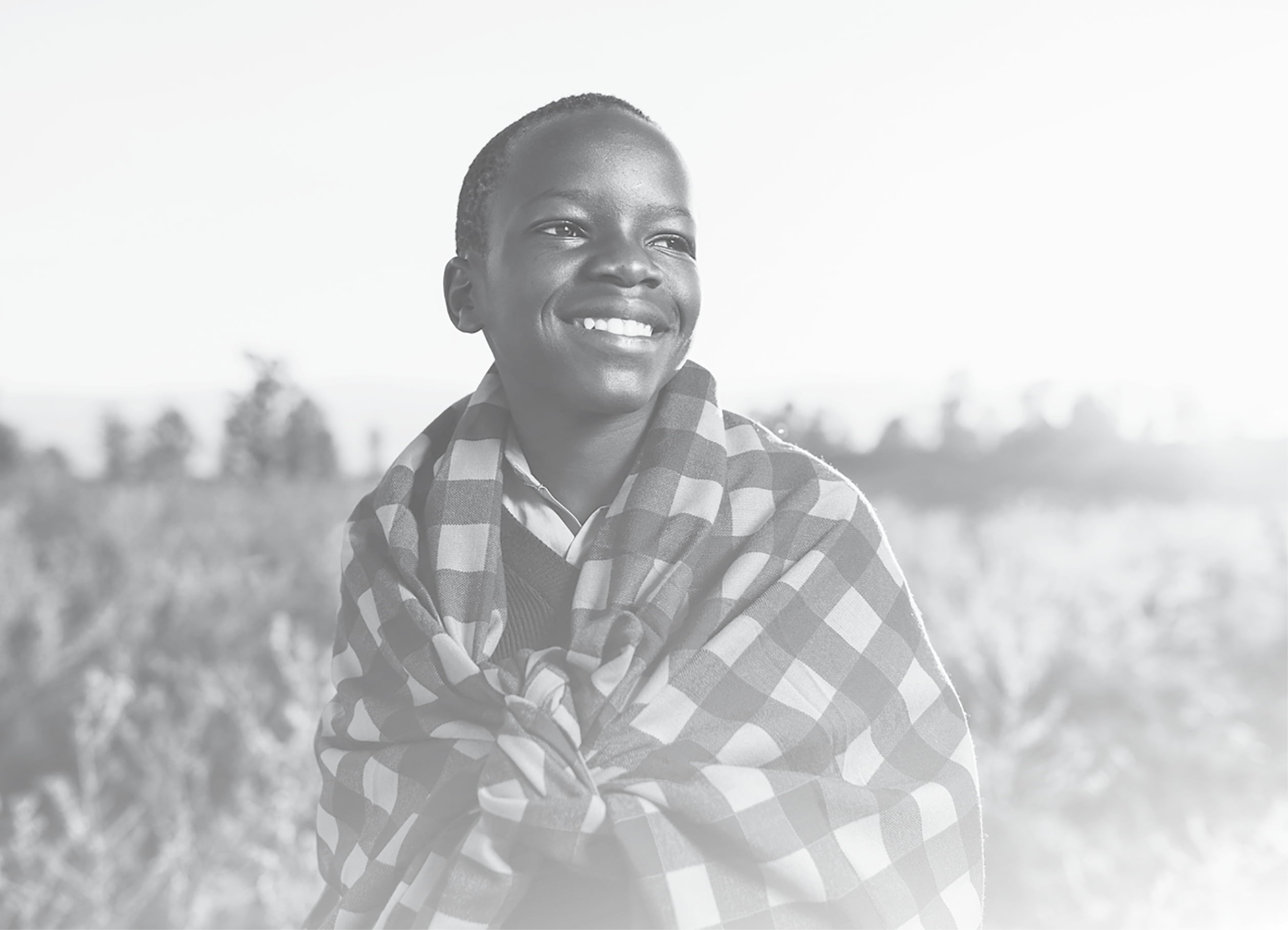 Our Passion
  to Care
Compassion is an international child development organisation, who, through their Child Sponsorship Program, transform the lives and futures of more than 2 million children worldwide.
It is our joy to partner with Compassion to make a difference for children and families in poverty, who simply by their place of birth are subject to extreme need.
Already, Calvary people sponsor almost 700 children through Compassion, primarily in the nations of Kenya and Ethiopia. Our heart is to continually elevate the lives and opportunities of others, through our partnership with Compassion.
To this end, our next goal is to fund a critical education and training project in Kenya, establishing a business start-up program to empower 50 young entrepreneurs to build and sustainably lead their own businesses. Combined with the monthly sponsorship of children, this initiative can make a lasting change for many families and communities.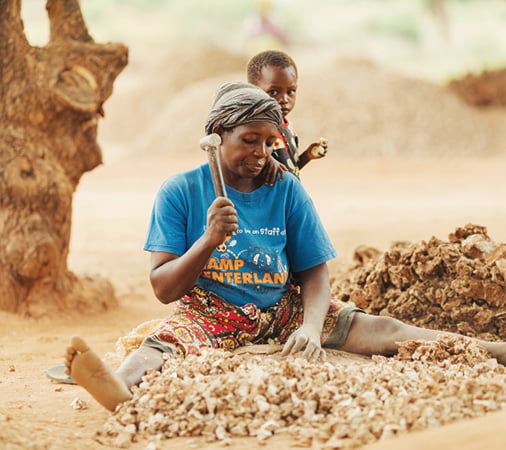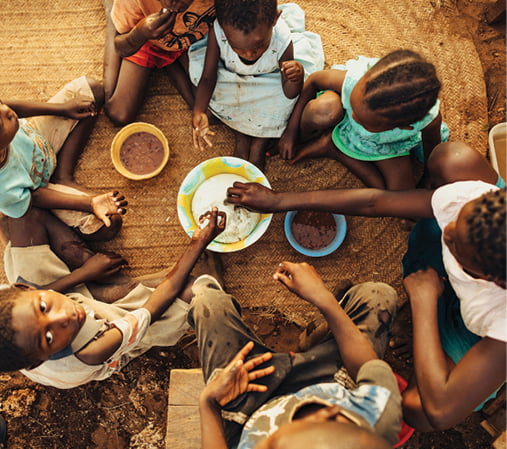 "Do all the good you can,
By all the means you can,
In all the ways you can,
In all the places you can,
At all the times you can,
To all the people you can,
As long as ever you can."